Walk-in Wednesday Hiring Events! Same-day Interviews and Offers!
Up to $20,000 RN Sign-on Bonus! (Restrictions Apply).
Please join us at Sherman Oaks Hospital on October 11 & October 25, and November 8 & November 22, 2023, 10 a.m. – 2 p.m., for our Walk-In Wednesday hiring events. We're hiring RNs, LVNs, MLTs, CLSs, and other clinical/non-clinical professionals. Same-day interviews and offers! Sherman Oaks Hospital offers competitive compensation, excellent benefits, and professional growth opportunities.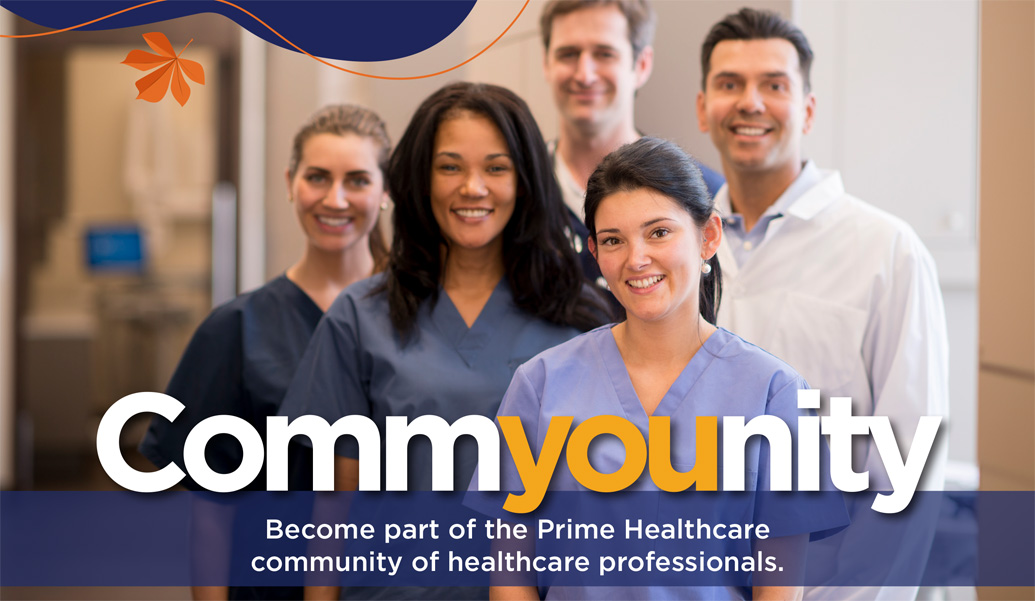 We Care for Others, and We Care for You
Sherman Oaks Hospital offers a variety of career opportunities in clinical, administrative and other support roles. Sherman Oaks Hospital prides itself in rewarding its employees with a comprehensive, competitive benefits packet designed to provide employees with the flexibility to tailor benefits according to their needs. Our wealth of resources and programs include: Medical, Dental, Vision, Paid Time Off, Tuition Reimbursement and more. For more information on the benefits offered by Prime, click here.
Located in lovely Southern California, Sherman Oaks Hospital has a long history of serving the community healthcare needs. Every day, we as a team endeavor to provide comprehensive, quality healthcare in a convenient, compassionate and cost effective manner. To learn more about our company values, click here.
http://www1.eeoc.gov/employers/upload/eeoc_self_print_poster.pdf
Join Our Team and Begin Your Journey in Healing Our Community
Please click here to see Frequently asked questions (FAQ's) for Sherman Oaks Hospital Online application process.
A resume will not be accepted in lieu of the application, but you may include it as an attachment within the application. In compliance with the Americans with Disabilities Act Amendment Act (ADAAA), if you have a disability and would like to request an accommodation in order to apply for a position, please e-mail hr-prime@primehealthcare.com
We welcome you to join our family of dedicated healthcare experts, and we look forward to hearing from you.
Sherman Oaks Hospital believes that all persons are entitled to equal employment opportunity and does not discriminate against qualified employees or applicants because of race, color, national origin, ancestry, sex, marital status, child birth or related medical condition or any other protected category as defined by State or Federal Law. We are an equal opportunity employer and do not discriminate against applicants due to veterans status, disability, race, gender or other protected characteristics.